Quality Service
Our packages range from a diverse amounts of tokens. Ranging from 400 to 1600 tokens each package gets increasingly discounted. Therefore, the best value package is our Minecraft 8GB package. With this range you can run vanilla ánd modded servers as smooth as butter.
When you buying a bigger package the price drastically decreases. Compared to other hosting sites we offer cheap servers of scale.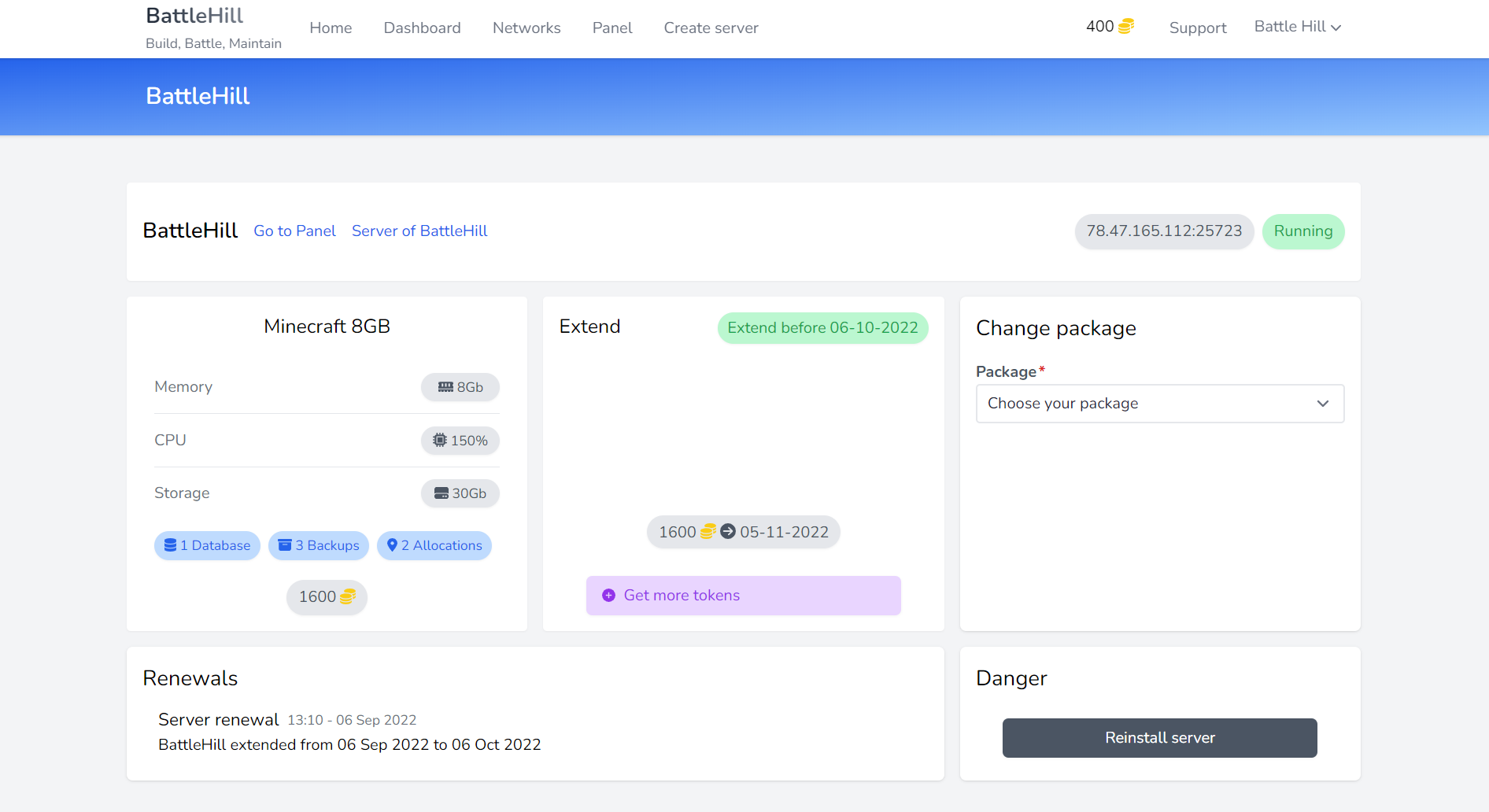 Custom dashboard
BattleHill uses a custom website with cool features. There are constant updates to the website that make it even better and gives the user more features to use.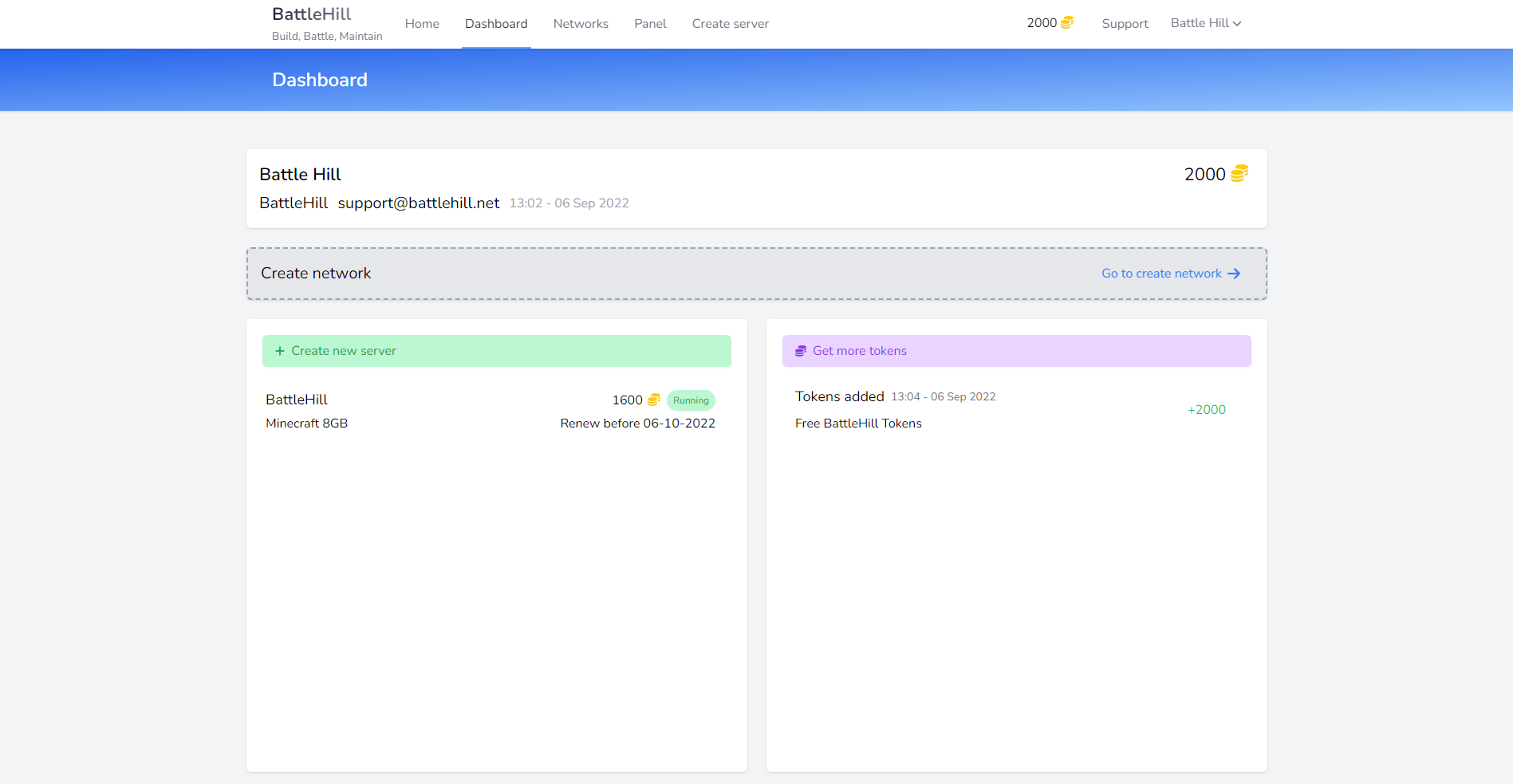 BattleHill tokens
With tokens you can buy servers. Because there are mulitple token packages it is up to you how big you want your discount. Bigger packages give a better rate, this way your server will be even cheaper. Because of tokens you can also decide yourself if you want to pay in advance or not. You can decide when to spend your tokens on your server. Or decide to open a new one.
Discord
There are experienced people on the Discord server. They can help you setup and maintain you Minecraft server.
Join on Discord
Community server
One of Battlehill's priorities is to preserve a fair and fun experience for every member. Therefore Battlehill offers a free server to play on.
play.battlehill.net